What's Happening in November...

CBOC Launches NOCP 1 Training
CBOC is pleased to announce the launch of National Officials Certification Program (NOCP) training. In November, we will be offering the first of two online sessions of NOCP Level 1 training for referees across the country, referees who are early in their officiating journey and others wishing to progress beyond local youth leagues and school-based programs. The development of basketball referees is vital for the game of basketball in Canada at all levels. We are excited to launch this official's development pathway and look forward to having you as part of our first two training cohorts.
Online registration will be completed through your Game Plan account, with the NOCP Level 1 training found under the 'Workshops' tab. If you are unable to register for these sessions, we will be offering more opportunites in the future.
---
2020-21 FIBA Exam Announcement & Practice Exam Open!
CBOC is happy to announce that the window for the 2020-21 FIBA Exam will be from November 16th – December 16th. Further information on this year's exam process will be shared in the next couple of weeks to ensure that you are able to write your exam.
The 2020-21 Practice Exam is currently available to take in preparation for this year's exam. Sign into your Game Plan account and click on the "FIBA Exam" tab to access the exam.
---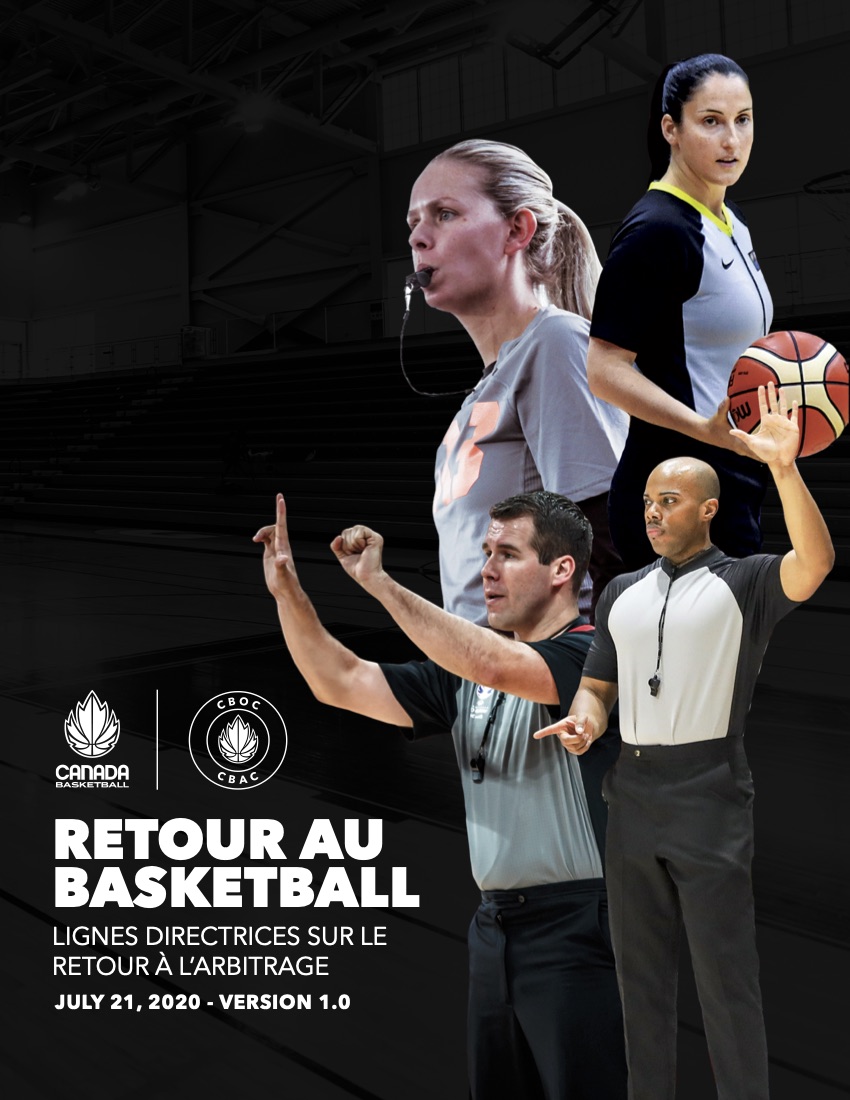 CBOC Return to Officiating Guidelines
CBOC has developed CB / CBOC Return to Officiating Guidelines. The documents are now available on Game Plan, in English here and in French here.
As you know, Canada Basketball, in collaboration with Wheelchair Basketball Canada, has published "Back to Basketball", a multi-phase guide to the safe resumption of basketball in Canada. The current version can be found on the Canada Basketball website here.
The CB / CBOC Return to Officiating Guidelines are a companion document that are intended to address the safe return of and requirements for referees participation in basketball games. The document will be monitored and updated as we move towards "Phase 5 – Return to Competition". It is acknowledged that each Province, through to each PTSO, will have their own guidelines and protocols for returning to the basketball court. The CB / CBOC Return to Officiating Guidelines should be considered complimentary.
---