What's Happening in May ...
Canada Basketball Super Clinic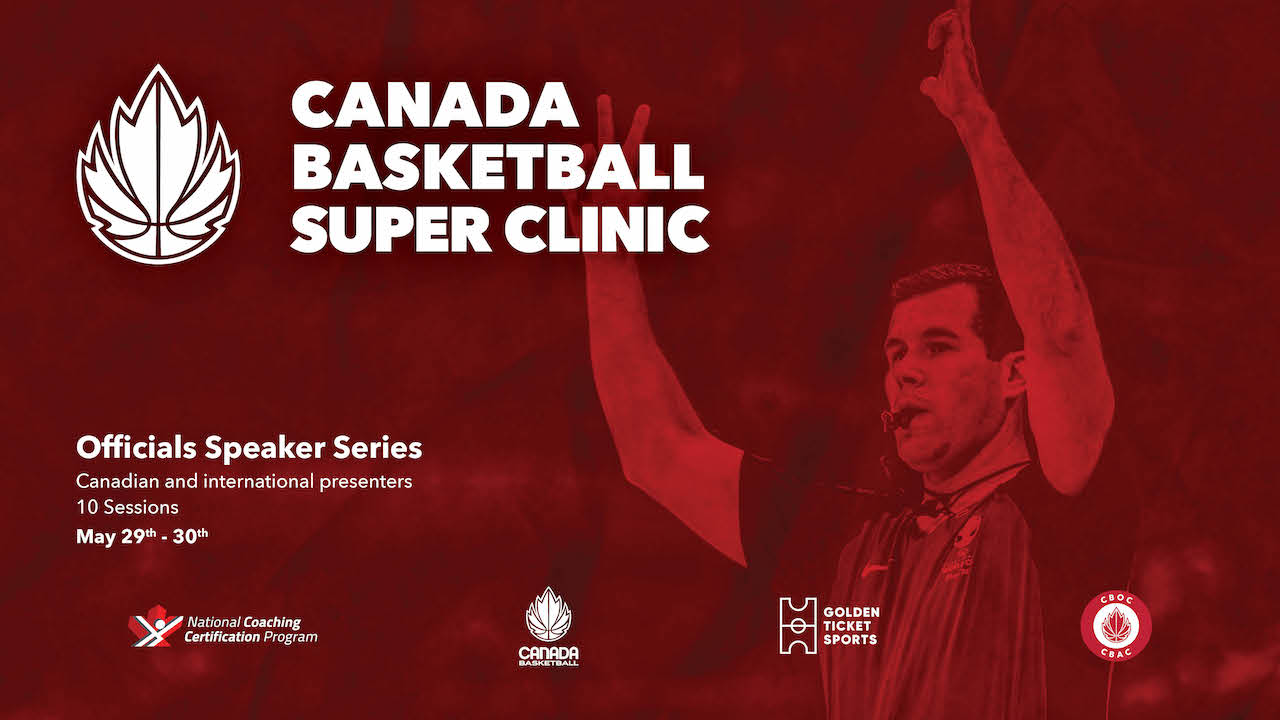 Canada Basketball and Golden Ticket Sports are excited to present Canada's premier coaching and officiating education event, celebrating basketball coaches and officials of all levels, taking place throughout the month of May.
For the first time ever, Super Clinic will also host an Officials Speaker Series, May 29-30. The programming will include sessions covering a range of topics for referees, referee coaches and administrators. The series will feature some of the top referees and leaders in the officiating community from Canada, as well as representation from FIBA, NCAA and NBA.
For the full detailed schedule and list of presenters, head over to: https://pheedloop.com/superclinic2021/site/schedule/
SCHEDULE:
Saturday, May 29 will feature 7 sessions and is for open to all officials of any level:
10 AM (EDT): We Are Basketball - FIBA Referee Ops - Carl Jungebrand (FIBA)

11 AM (EDT): Diversity - Inclusion - Nadine Crowley (FIBA, CBOC) & Ardavan Eizadirad (CBOC)

12 PM (EDT): Referees Fitness & Preparation - Waseem Husainy (FIBA, U SPORTS) & Kevin Lei (FIBA, U SPORTS)

1 PM (EDT): Game Preparation - Matt Kallio (NBA, WNBA, FIBA, CBOC)

2 PM (EDT): It Is Just Basketball - Terry Moore (NCAA, FIBA)

3 PM (EDT): Fundamentals - No Matter the Level - Lauren Holtkamp-Sterling (NBA)

4 PM (EDT): Working with Coaches - John McFarland (CBOC)
​
Sunday, May 30 will feature 4 sessions and is targeted to Referee Coaches and Provincial/Local Administrators. All officials are invited and encouraged to attend:
11 AM (EDT): The Future of Officiating in Canada - Panel Session

12:15 PM (EDT): Post Game Feedback - Mike Thomson (FIBA, CBOC)

2:30 PM (EDT): Tournament Selection Policy Discussion - John McFarland (CBOC)

3:30 PM (EDT): Assignor Roles in 2021 - Panel Session
Register by May 9 to take advantage of the early bird pricing! Tickets available here!
---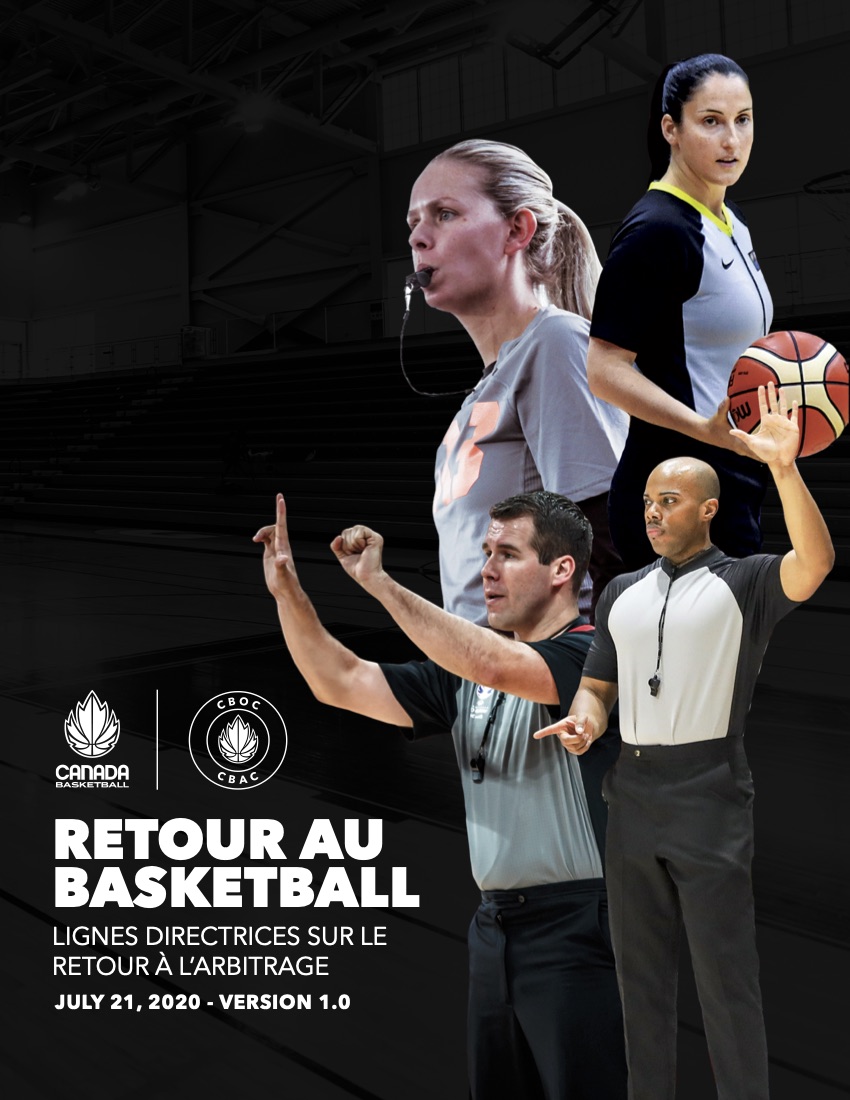 CBOC Return to Officiating Guidelines
CBOC has developed CB / CBOC Return to Officiating Guidelines. The documents are now available on Game Plan, in English here and in French here.
As you know, Canada Basketball, in collaboration with Wheelchair Basketball Canada, has published "Back to Basketball", a multi-phase guide to the safe resumption of basketball in Canada. The current version can be found on the Canada Basketball website here.
The CB / CBOC Return to Officiating Guidelines are a companion document that are intended to address the safe return of and requirements for referees participation in basketball games. The document will be monitored and updated as we move towards "Phase 5 – Return to Competition". It is acknowledged that each Province, through to each PTSO, will have their own guidelines and protocols for returning to the basketball court. The CB / CBOC Return to Officiating Guidelines should be considered complimentary.
---